You can buy USnooBie as a kit!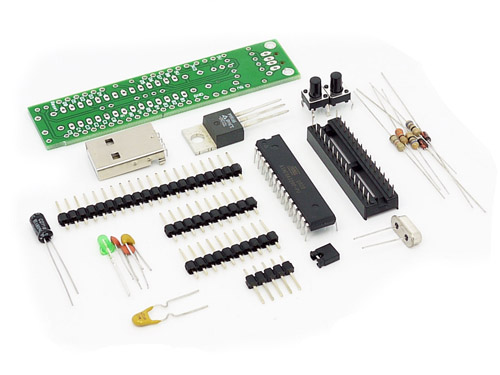 USnooBie is sold at Seeed Studio (click here) using their Fusion Kit service.

The kit will contain the components required to build an USnooBie. You will need to follow the assembly instructions on this website to assemble the kit. Soldering is required. The ATmega328P microcontroller is provided as a part of the kit sold and is pre-programmed with the bootloader so you do not require any other programming equipment to get started.
What's included in the kit? Everything in this picture: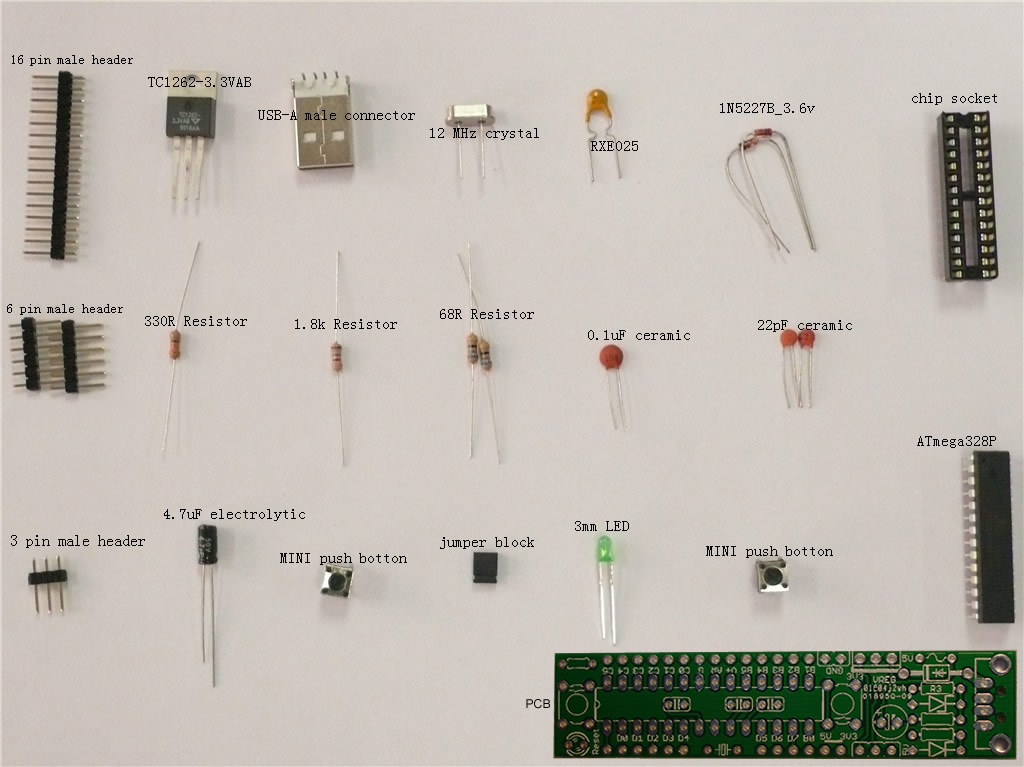 If you appreciate the work I've done, buy one now to support me and more open source projects and tutorials in the future.