I have many things connected to my single computer monitor via HDMI. I use a HDMI switch so I don't have to unplug and replug cables all the time. But my cheap $6 HDMI switch is an unpowered passive switch, so it has problems working when the video source does not provide enough power to the switch.
For example, when my Mac Mini is plugged in, the 5V pin only supplies about 3 volts. Inside of the switch is a set of diodes and a AMS1117 voltage regulator that is supposed to output 3.3V using 5V, but instead it is only outputting about 2V. This made the LEDs in the switch flicker and blink (which seemed like a symptom of a bad power supply) and switch refused to function (no video output). My solution was to add a USB micro connector so I can add an external 5V power supply.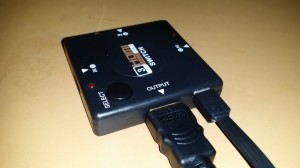 After adding the power supply, the switch is able to function properly with a steady supply of power.

This is the original switch, it cost $6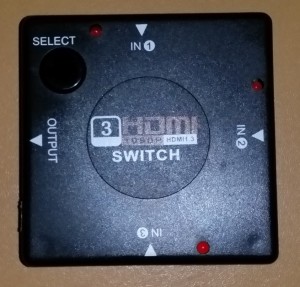 I opened it up to see how it is getting power. HDMI cables all have a 5V signal, that 5V signal goes into a diode (for reverse polarity protection) and then to a single AMS1117 voltage regulator with a 3.3V fixed output.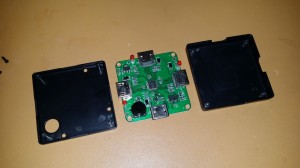 All I did was make a hole in the casing using a file first…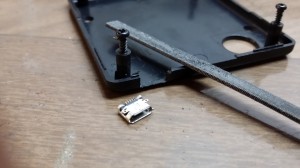 Glue a USB connector in place, and solder some wires from the connector to the voltage regulator's input and ground.