I have a project that involves Micro Match connectors. They are similar to IDC connectors, but with a lower profile and a zig-zag pattern.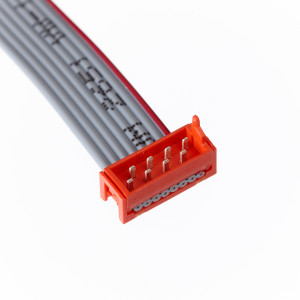 I had to crimp one connector onto a ribbon cable, my first attempt using a vice failed miserably, instead of the conductors being forced into the teeth properly, the forces instead crushed the connector. Unlike a IDC connector, which is mostly solid plastic, the Micro Match connectors are pretty hollow, thus weaker.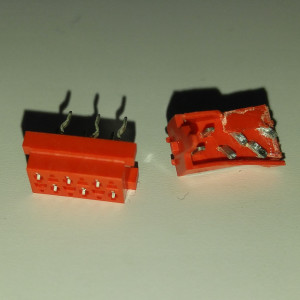 Continue reading to see how I solved this problem.
What I really needed was a tool like this, which costs $1200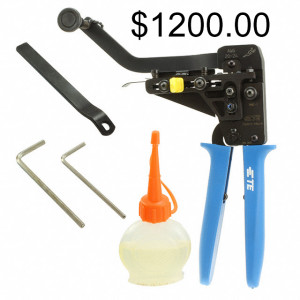 $1200 is out of the question, but a plain IDC crimp tool cost around $10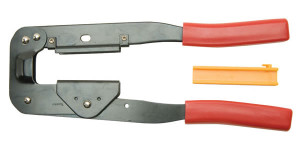 So I decided to 3D print a little aid to convert a cheap IDC crimp tool into a Micro Match crimp tool.
As you see, it needs to seat a female connector first to support the male end, this is why the male end doesn't get crushed.
The model is hosted on Onshape here and shared with the public. It is currently in a 3×2 configuration, if you want a different pin configuration, simply make a copy of the model into your own account so you can make modifications to it. Trust me, it's easy, the holes are created as patterns, so all you need to do is adjust the pattern.