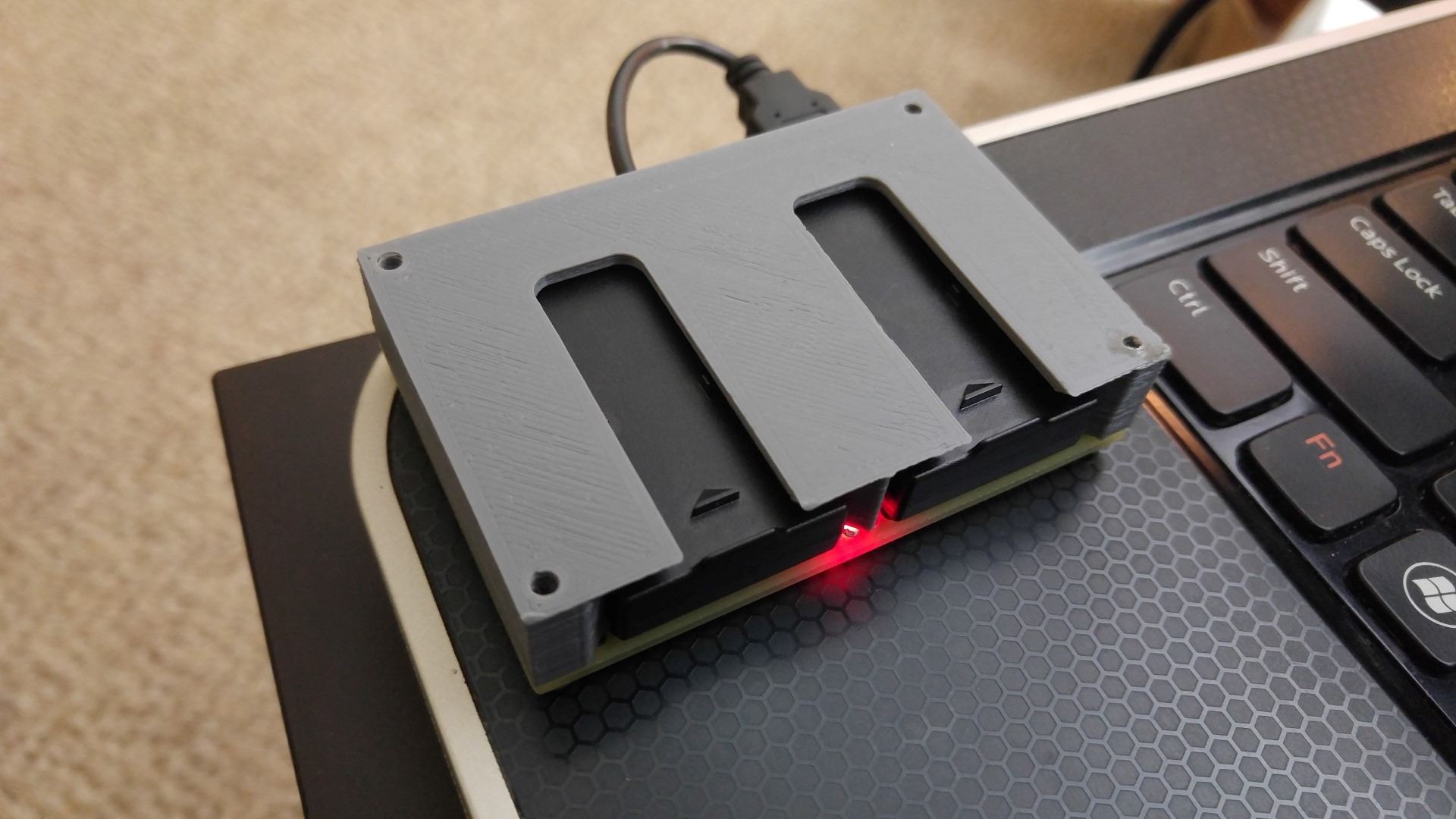 I got a Parrot Rolling Spider for fun. The batteries are 570mAH and the life is under 10 minutes, plus the reviews often mention that the batteries will lose their capacity quickly. Further research into this problem indicated that charging them slowly will alleviate this problem.
I wanted a few spare batteries and a way to recharge them. I decided to DIY a dock for them. I had a handful of spare parts, such as the MCP73831 and plenty of small perfboards. All I needed to do was 3D print something to hold the batteries in place, and this is what I came up with.
More pictures if you continue reading.

The red LED is always on as long as there is power. When a battery is done recharging, a green LED will turn on.
The MCP73831 are configured to charge at a slow 200mA each, totalling 400mA, which is under the 500mA limit for low power USB ports.
Sure… I could've probably fit 6 batteries onto one board, standing vertically. But I didn't want to actually buy 6 batteries for a toy.
Sorry, no circuit diagram was drawn prior to the rapid prototype, but it's nearly identical to the example circuit inside the MCP73812 datasheet.
The battery connector is a 2199011-1 from TE Connectivity, or A120576 on Digi-Key.
The design is shared on Onshape, click here. Print at around 27% infill and 1.2mm wall thickness. The holes are supposed to be for 3mm screws but you must tap them with a threading tap.
I realized a design mistake, I got lazy and used SMD LEDs at the front. In hindsight, these are only visible from the front. If I used through-hole LEDs or a light pipe, I could bring out the light to the top of the enclosure and it would be visible from all angles.