All of my combat robots are listed here. Currently all insect weight-class. If anybody want to work on something beyond insect class with me, let me know.
---
Shrapnelly – Antweight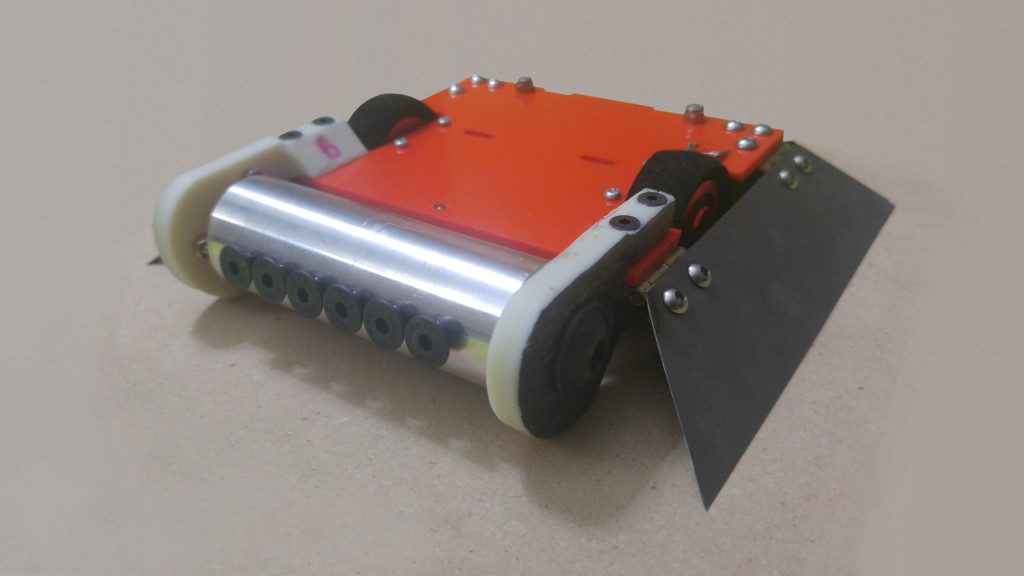 My first combat robot. Mostly CNC'ed at home, an experiment in working with new materials like titanium and garolite. Drum style weapon. Completely custom electronics based on ATmega256RFR2.
---
Hells Bells – Antweight – Work in Progress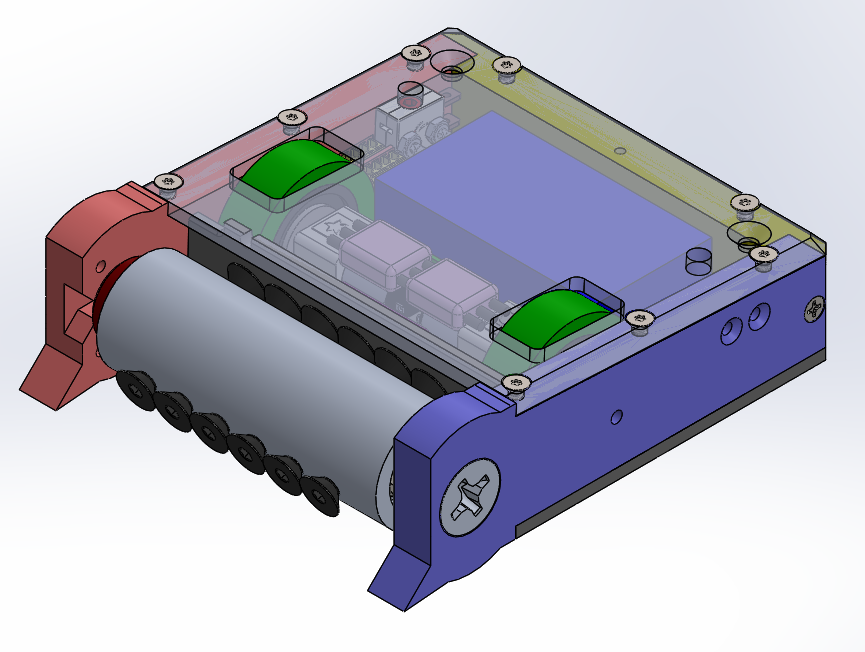 Designed as a replacement for Shrapnelly. Shrapnelly is almost impossible to repair, so Hells Bells is designed with a 3D printed nylon-CF body and totally off-the-shelf electronics.
---
Departer – Antweight – Work in Progress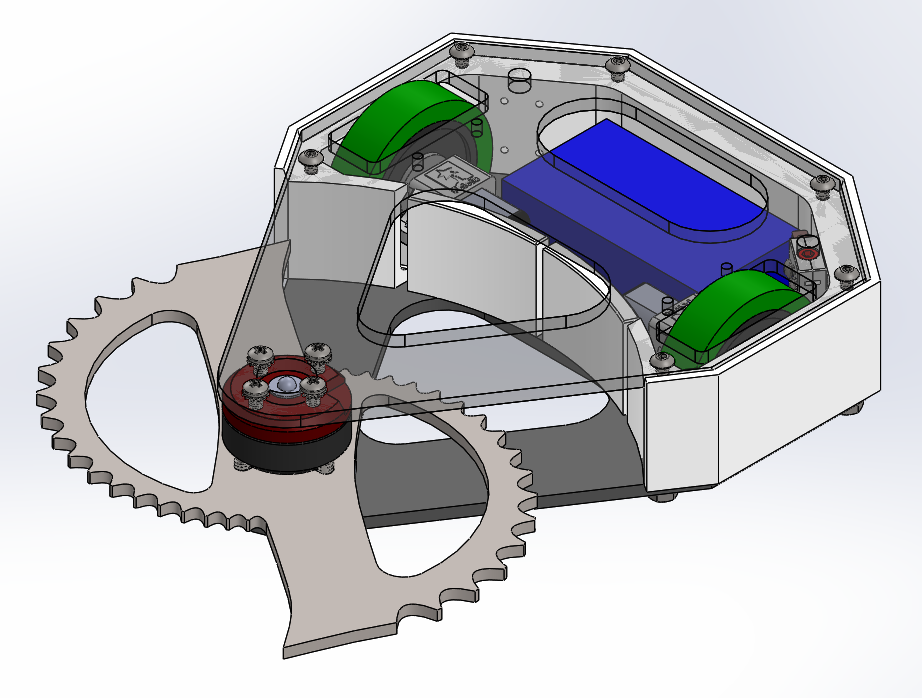 My 2018 competitor, with a titanium horizontal blade from FingerTech Robotics. I felt like rebuilding a drum spinner twice is too boring so gotta change up the weapon choice every year.
---
Det Cord – Beetleweight – Work in Progress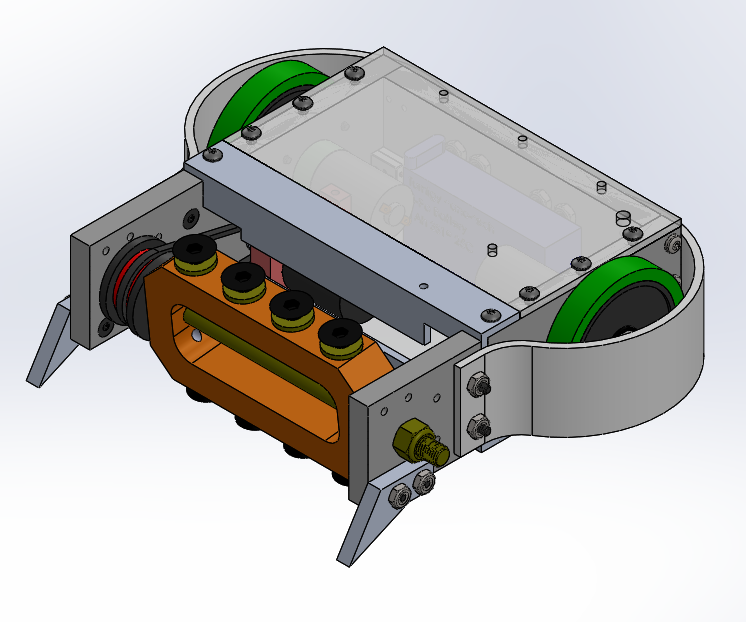 Hopefully another 2018 competitor. My second beetleweight, the first one was a failure and this one will correct all the mistakes I've made. Body will be HDPE, the eggbeater weapon is from FingerTech Robotics.
---
Vacky McVacFace – Team Janitor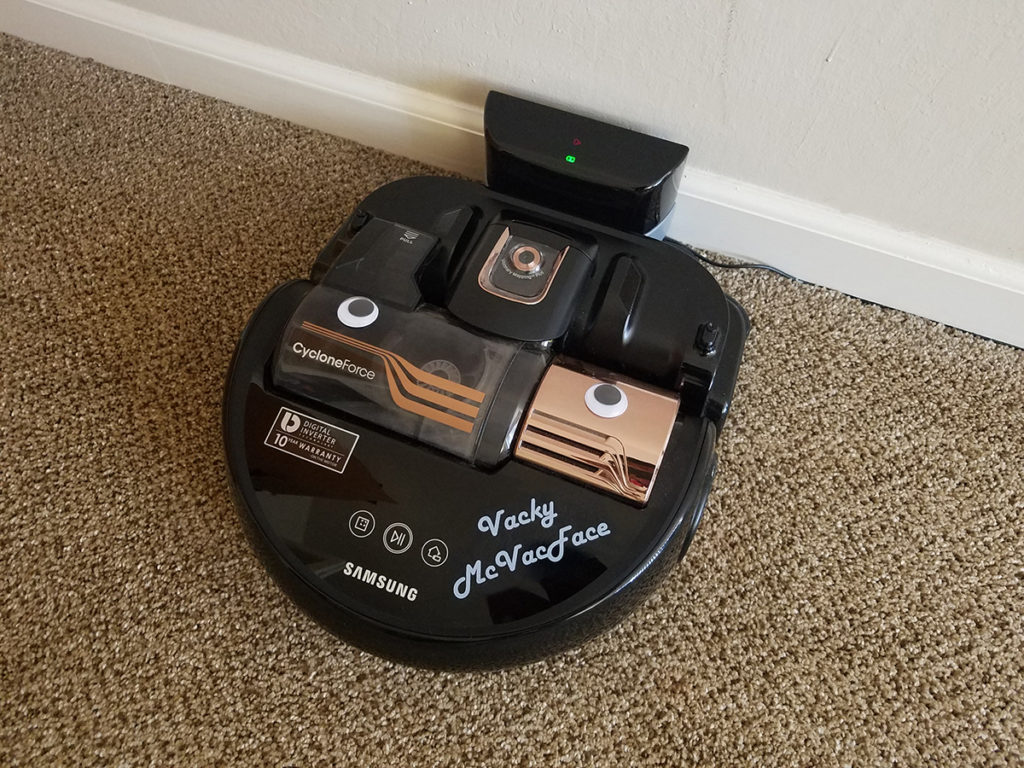 He's a robot vacuum, no I did not build him. He picks up the rather more-dangerous-than-usual debris around my apartment workshop.
---
Robots from high school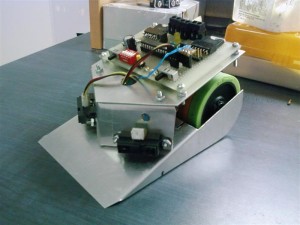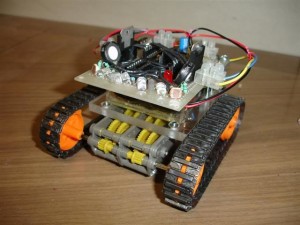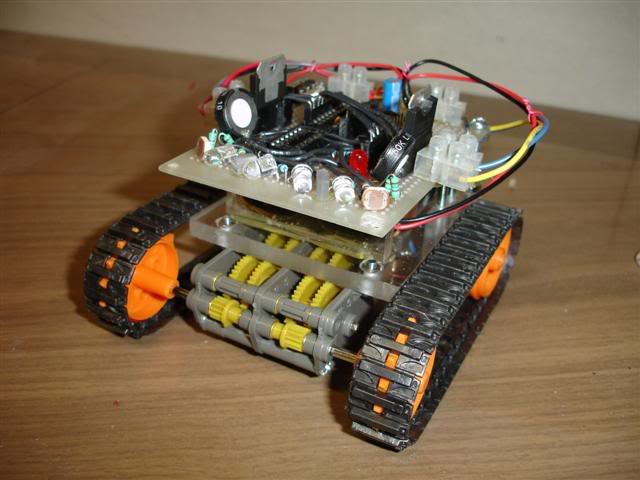 Alpha, Echo, and Charlie. Built around 2007, for competition at the Canadian National Robot Games and University of Waterloo.
---